Take On The Best Combatives® Training In Our Adult Martial Arts Classes
Are you looking for a core set of self-defense skills? Maybe you're just hoping to stay active and challenge your body? Or maybe you're interested in trying out the world of Jiu-Jitsu for the very first time?
Well at Gracie Martial Arts here in Stuart, we're giving you the chance to do all three - and so much more.
Our Adult Martial Arts program is built on the Gracie Combatives® system, giving everyday men and women the chance to learn ground-based self-defense skills and challenge themselves with something new each and every day.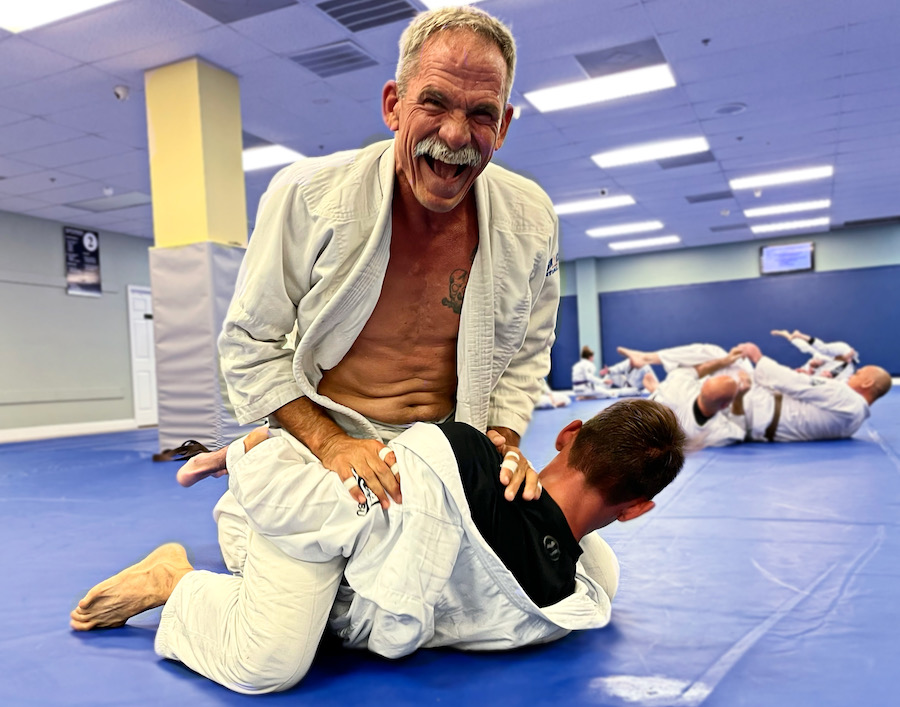 We are proud to train people from all across Stuart and Palm City. Fill out the short form on your screen to learn more today!
Why Is Our Adult Martial Arts Training Right For You?
At Gracie Martial Arts, our goal from day one has been to make the world of Jiu-Jitsu accessible to men and women from all across our community. In our system, you don't have to be an accomplished athlete to find success. You don't need any experience at all.
The Gracie Combatives® system is designed specifically for Jiu-Jitsu beginners. We'll help you learn this dynamic self-defense system one step at a time and we'll give you the chance to walk away feeling more confident than ever before.
We're helping men and women from all across Stuart and Palm City learn:
Lightning quick takedowns and transitions
Dynamic leverage and body control strategies
Locks, holds, and defense maneuvers from any position
Submission skills for the real-world or competition setting
And Don't Forget: We're Helping You Challenge Your Body Like Never Before
We're focused in this system on helping you learn the ins and outs of Gracie Jiu-Jitsu®. But that doesn't mean we're not also committed to pushing you through heart-racing workouts that can produce real results.
At Gracie Martial Arts, our Adult Martial Arts classes are held in a high-energy environment where you can keep your heart racing and your muscles moving week after week.
Come see us here in Stuart today and take on:
Lean muscle toning
Healthy weight loss strategies
Well-rounded athleticism
Dynamic strength and speed
Don't Miss Out On The Best Adult Martial Arts Classes In All Of Stuart And Beyond!
Our Adult Martial Arts classes here at Gracie Martial Arts are setting men and women all across Stuart and Palm City up for success and we can't wait for you to be next. Learn more about everything we have to offer by simply filling out the short form on your screen today!