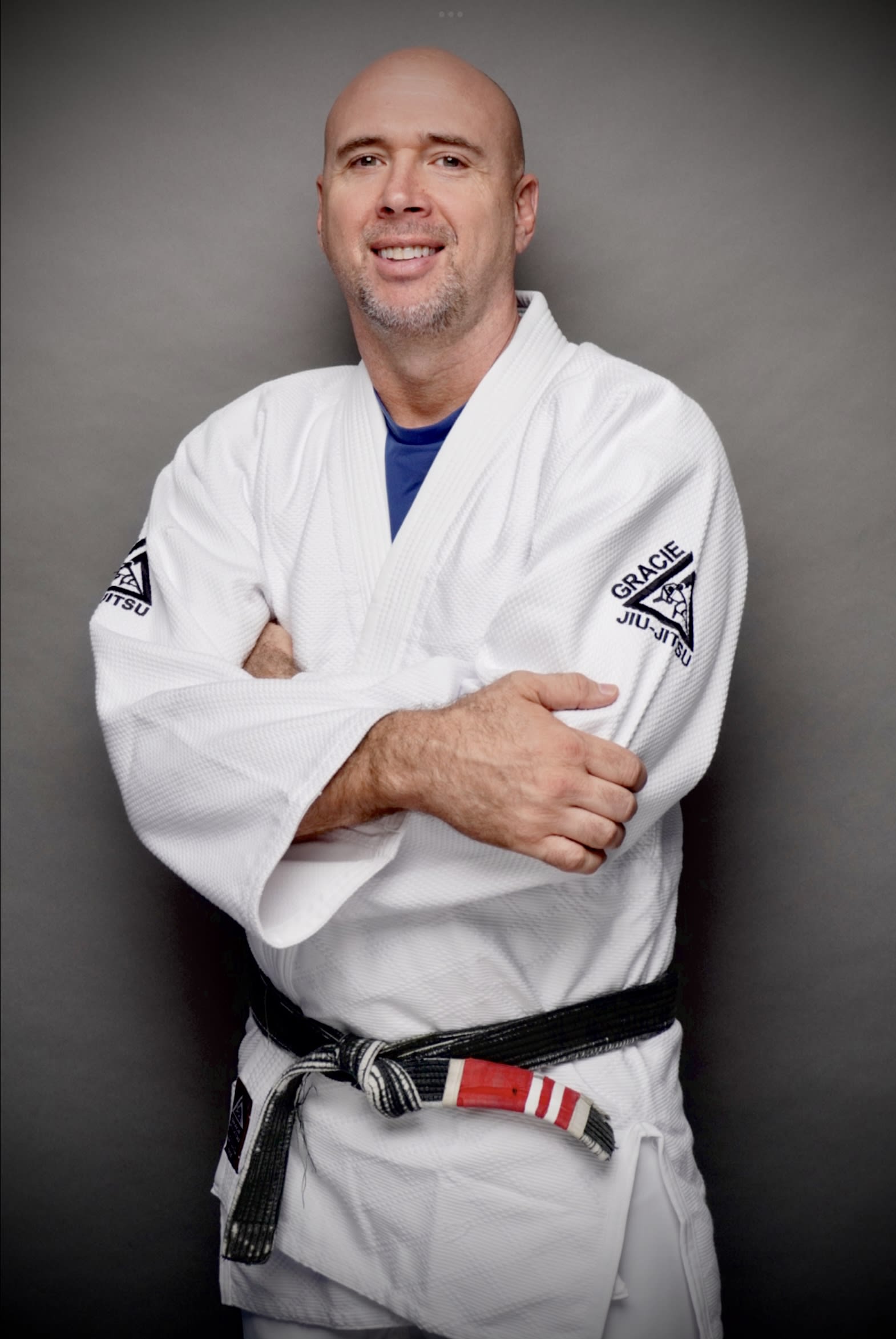 Harlan Taylor
Black belt 4th degree.
Like many others, Harlan was fascinated with the newly popularized fighting style. By 1996, he was an avid student of Gracie Jiu-Jitsu®. Harlan has attended many Jiu-Jitsu and self-defense workshops with the late Helio Gracie and trained at Valente Brothers, the Gracie Academy in Torrance, CA, and Gracie Humaita in Rio de Janeiro, Brazil. In 2008, Harlan received his Black Belt from long-time teacher and friend, Royce Gracie. And has now been training for 30+ years.
Now, using the Gracie University® curriculum developed by Ryron and Rener Gracie, Harlan enjoys helping others learn and enjoy the benefits of Gracie Jiu-Jitsu®!
CERTIFICATIONS:
Gracie Bullyproof®
Gracie Combatives®
Women Empowered®
Master Cycle
GST